Year 6 visit to the Life Education Bus
On the 4th February 2015 Class 5/6R went into the life education bus. When we got into the bus we were told to sit in rows against the wall. The lady that taught us was called, Julie. First of all we learnt about emotional feelings. Julie held up some cards which contained some important information for all of us to think about. There were 5 cards that read:
I need to have friends

I need to feel safe and secure

I need to make some of my own choices of what I do

I need to have some alone time

To give and receive attention.
We then had a vote, feeling safe and secure came first.
Next we learnt about drugs, alcohol and medicine. We found out that some drugs were illegal e.g. heroin, cocaine and some medical drugs e.g. Calpol, Ibuprofen, Paracetomal. We also found out the effects of cigarettes and alcohol.
Afterwards we talked about assertiveness. We were joined by Steve and Sam, who were on the TV having an argument. Sam asked Steve to borrow his brand new bike and Steve wanted to say no, but he couldn't. Eventually Steve said no. we talked about how assertiveness is a good life skill and the things that make it assertive.
Here are some of the things we came up with:
Eye contact maintained.

Kept saying no

Compromised

Stood firm

Kept smiling/friendly

Gave good, calm reasons

Ignored the insult

Acting confident (although really scared)
Overall we learnt an awful lot in the life bus and would love to go in there again. We learnt a lot of important life lessons and whoever read this remember take the life skill of assertiveness and show that you are a true star.
By Erin, Grace and Katie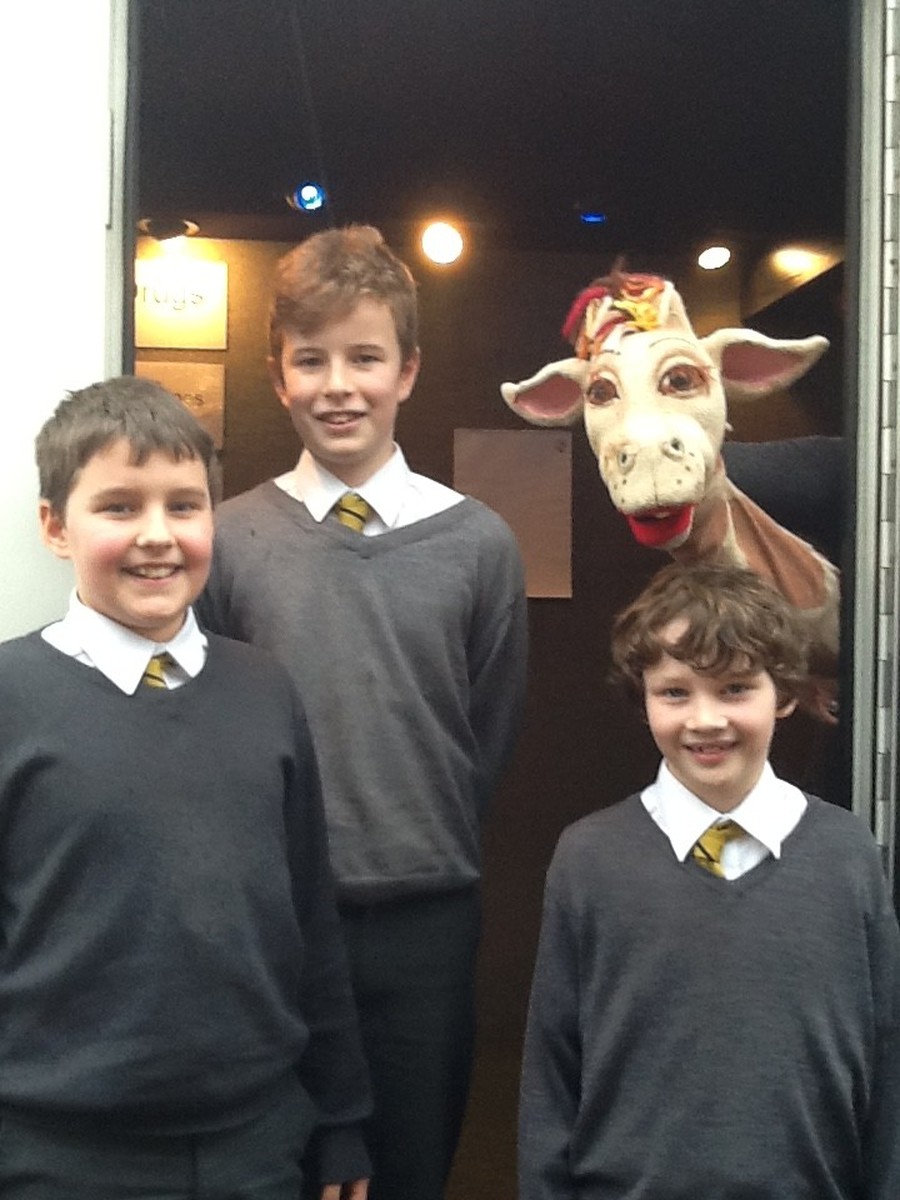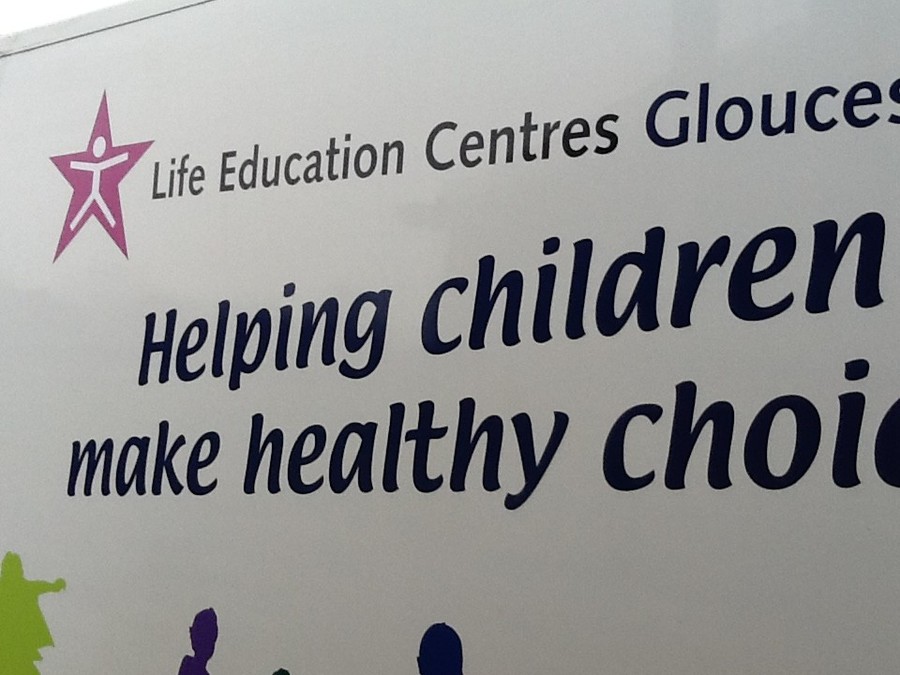 Helping children in Gloucestershire make healthy choices - Life Education Bus visit to Highnam.
Harold the giraffe with Oliver, Alex and Luke