Year 6 PGL Blog - over 400 views in a week!
Thank you Mrs Wilson for keeping this up to dater during PGL
Great Crates!
Posted: Jun 26, 2015 by: mwilson on: PGL 2015
Arriving at the crate challenge, we stepped into our harnesses for the final time as Alex, our instructor, introduced himself and gave us a safety talk.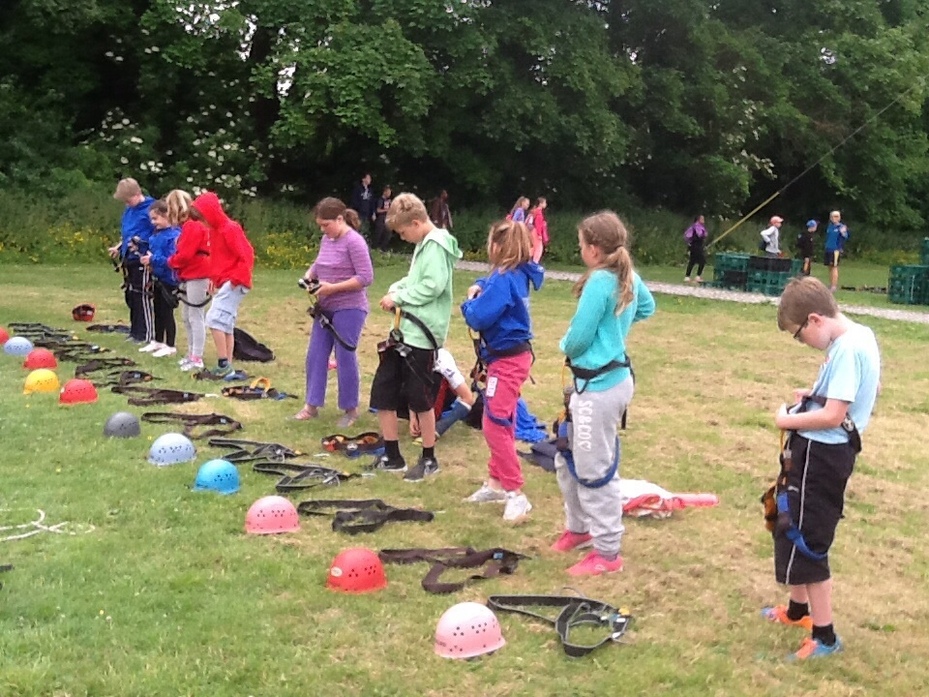 First up for the challenge were Ed, Sam and Nat. They appeared confident and excitedly prepared for their challenge. Nat climbed five crates high and Ed and Sam climbed four before Alex secured their ropes and started the timer. Mrs. Wilson and Vi worked hard to pass crates up to the boys whilst the rest of the group belayed for them. Four minutes in and the crates were starting to wobble dangerously! The boys balanced precariously on the top of the pile, gradually adding more and more crates and steadying themselves as they climbed higher and higher. After five minutes they'd done a fantastic job, building a classic crate tower, ten crates high! Good work guys and a great team effort from all of the Dominators!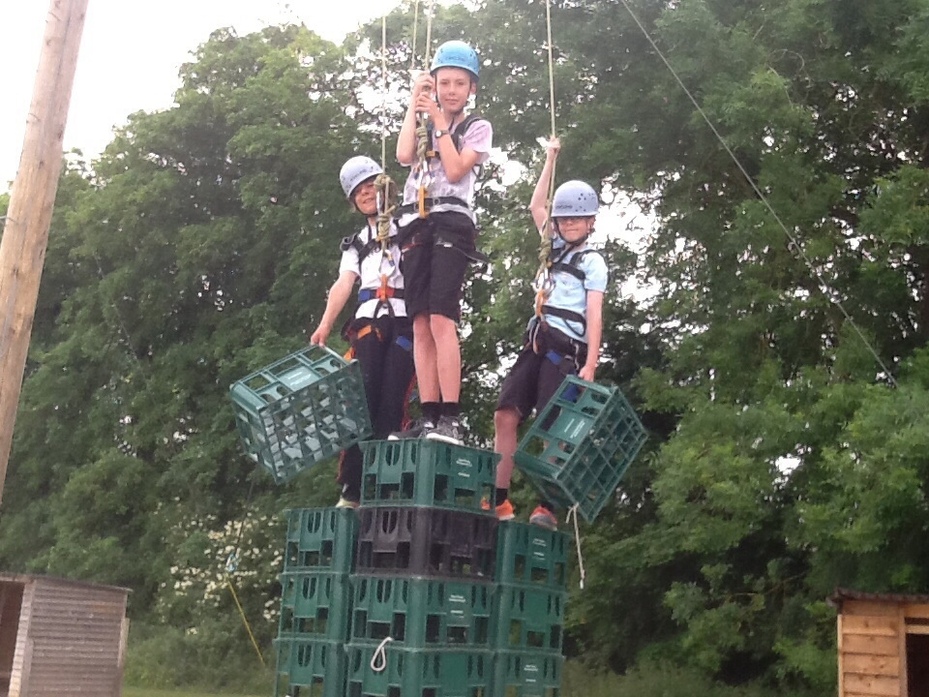 Will, Holly and Molly were next, with Toby and and Mrs. Wilson handing up the crates and the belayers shouting suggestions to encourage the building work. The tower reached the dizzying height of eleven crates, but sadly didn't survive Will, (king of the castle on the top crate), stepping off at the end. The tower finished nine crates high, the group realising that having one single high point on a tower isn't as strong as having the towers all the same height. Another super team effort though!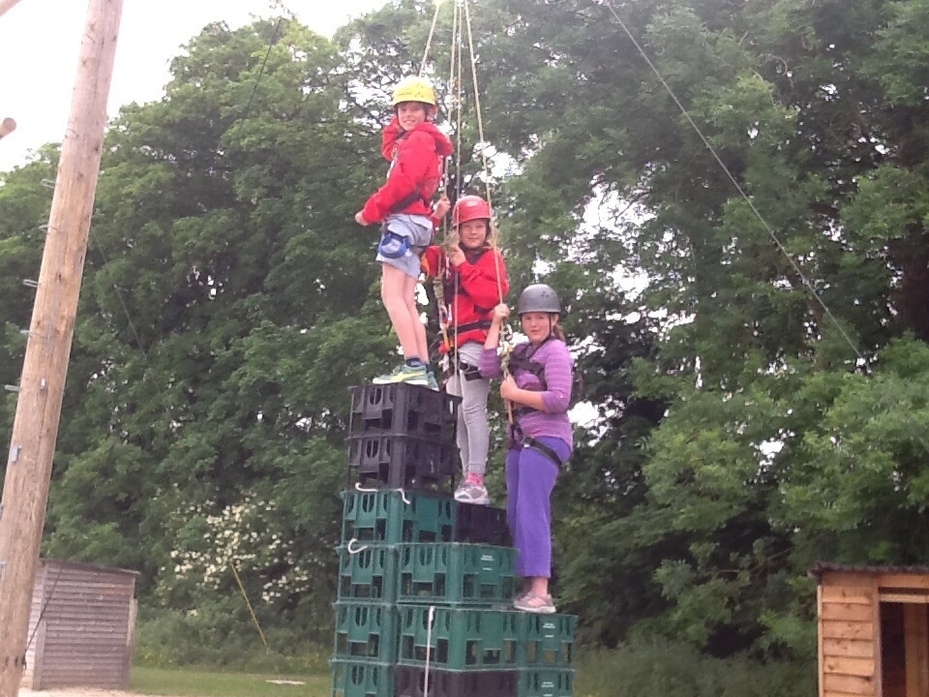 Nat managed to pass up crates single handedly (literally!) when it came to Erin, Vi and Grace's turn. They spent almost all of their turn hanging around their crate tower rather than balancing on top of it! Recovering in the closing seconds of their turn they constructed one section of their tower eleven crates high but unfortunately Vi couldn't maintain her position on top of the pile, leaving Grace the highest team member at six crates high.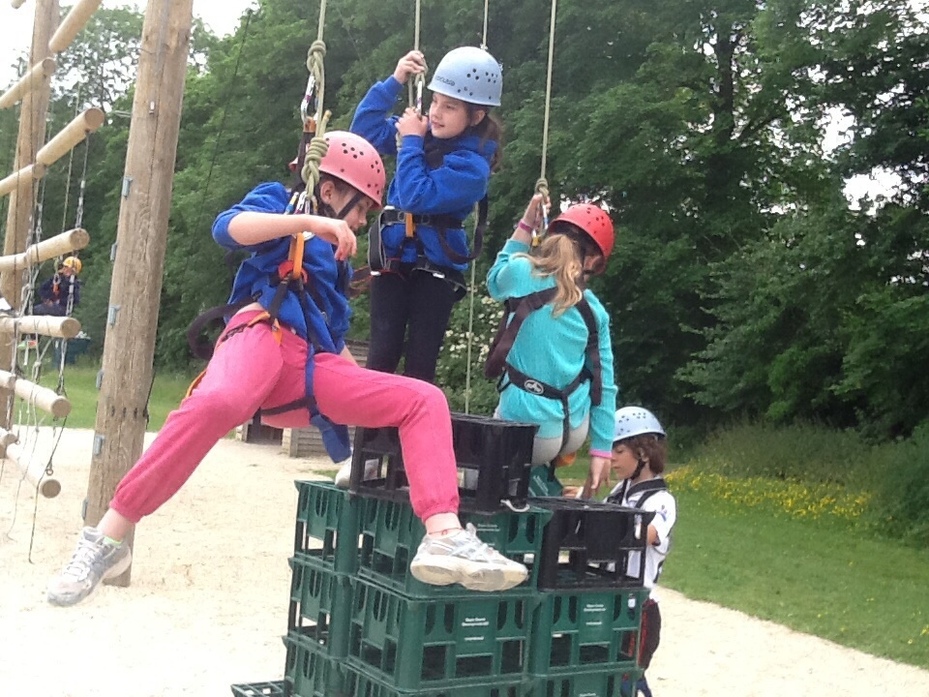 Toby and Mrs. Wilson discussed strategies for their climb as they waited to start their ascent. "Come on Toby," urged Mrs. Wilson competitively "Let's do this!" Spiralling upwards, they called for more and more crates to stabilise their tower as it soared towards the sky. Finishing a staggering twelve crates high, Toby carefully climbed onto the top two crates, steadied by Mrs Wilson as the final few seconds ticked by. After the buzzer sounded they cautiously stepped off the tower, taking care not to topple it as they were lowered towards the ground. After a brief wobble it was evident that the tower was solid and they were declared the winners of the crate challenge.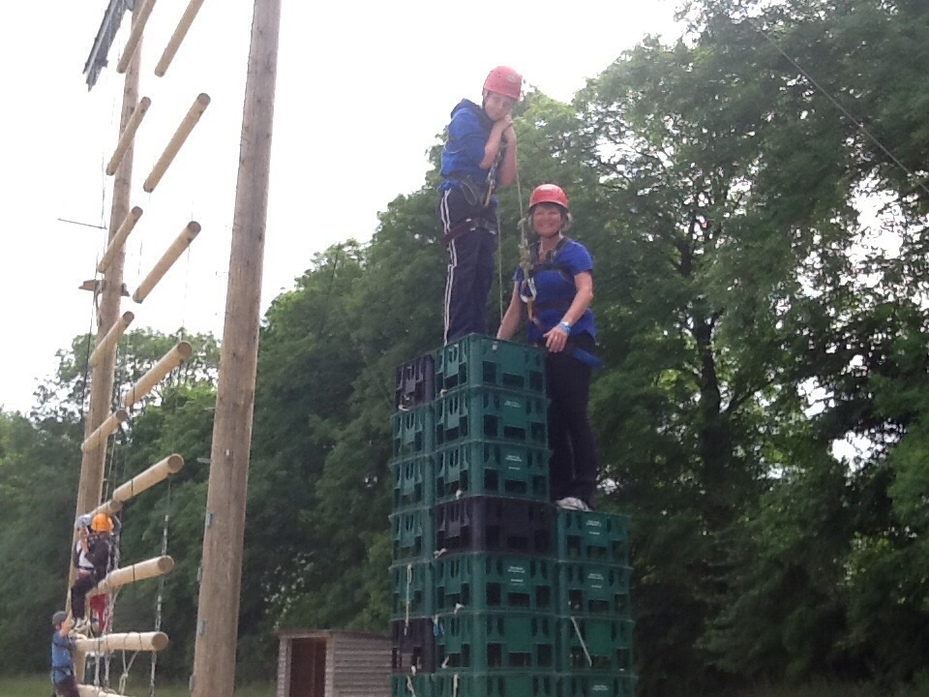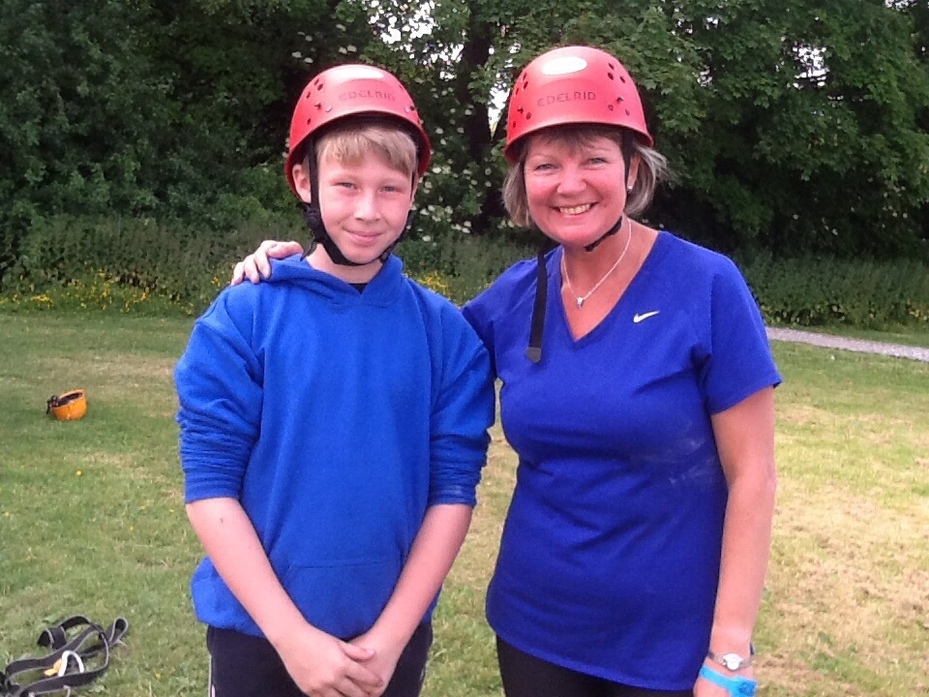 0 comments
No one commented yet.