Year 6 PGL Blog - over 400 views in a week!
Thank you Mrs Wilson for keeping this up to dater during PGL
The Golden Shot
Posted: Jun 25, 2015 by: mwilson on: PGL 2015
We all listened carefully whilst instructor Brad explained the archery equipment and stop procedures and watched closely when he carried out his demonstration.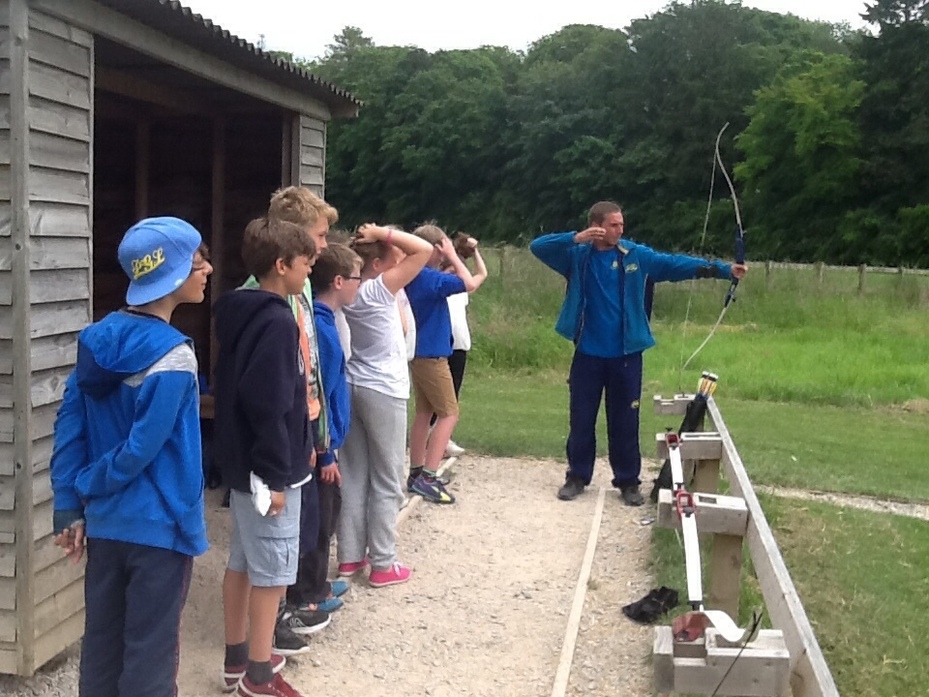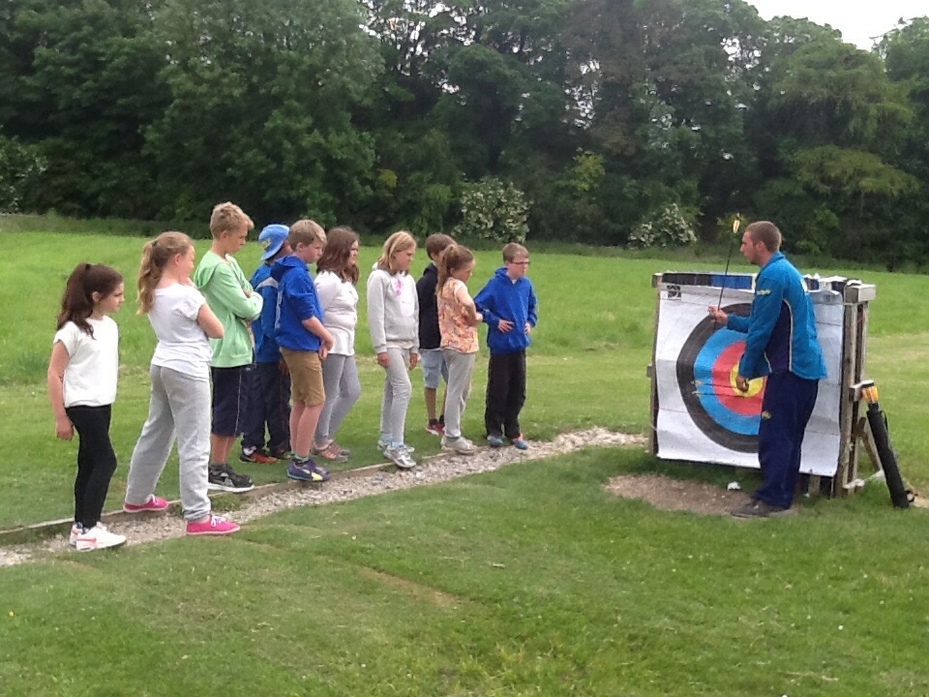 Vi shot the first arrow, narrowly missing the target but was more successful on the second and third attempts. "It's quite good!" she giggled afterwards. Erin appeared shocked that she actually hit the target (a yellow too) and Ed got a red and yellow with his first attempts.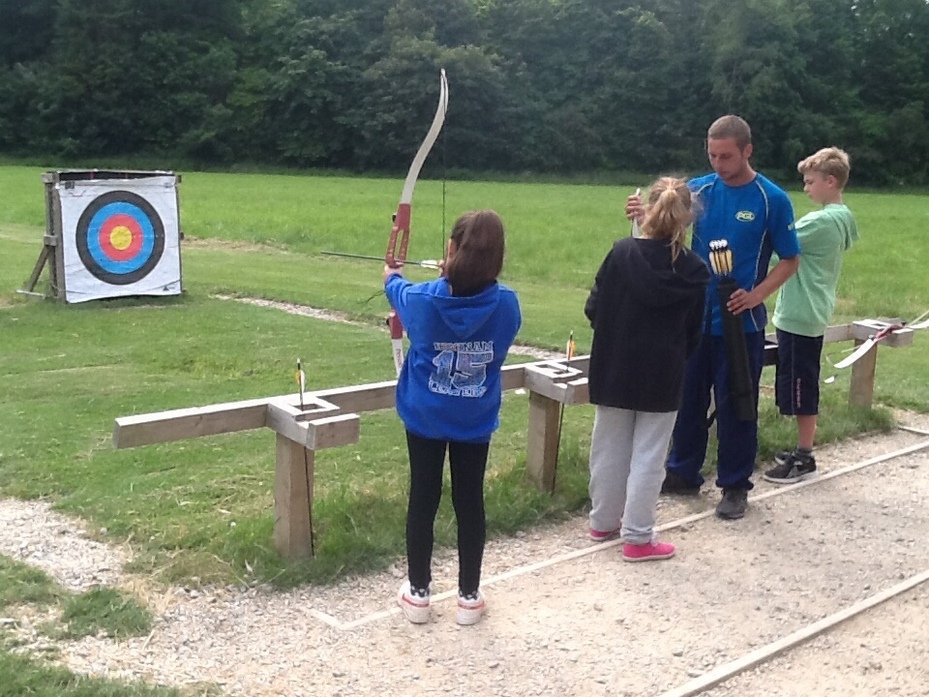 Will managed to break his first arrow but recovered with his second shot to hit the red. "This is the best activity of the day so far!" he said. Toby was very keen to get onto the archery field and show off his skills having already tried the sport several times before. He was disappointed with his first go but later went on to hit a bullseye later in the session.
Molly's first shot went straight into the red, with the second shot hitting the bullseye! Way to go Molly! "You're a better shot than me!" Brad told her! "You've certainly been listening to my instructions!"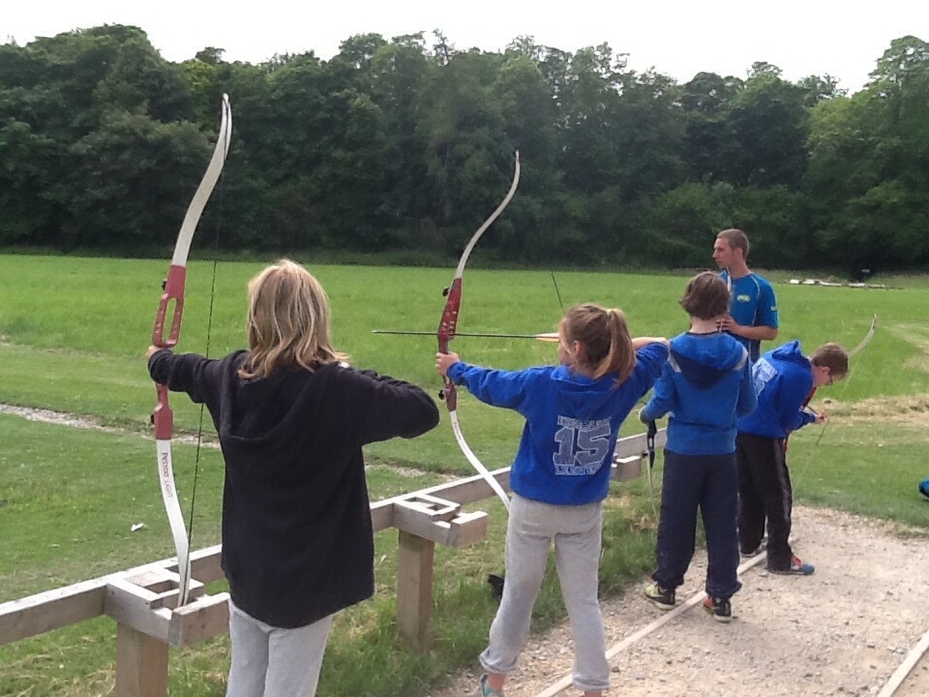 Grace narrowly missed the target with her first shot but managed to get back on track to hit the blue with her second. Nat hit two blacks and a blue, whilst Sam hit the a red, a blue and a black. Good start boys! After a couple of her arrows hit the ground, Holly listened to Brad's advice and tried hard to pull her arrow back further before releasing it. Her third arrow shot straight into the black! As the session progressed everyone's technique improved under the expert guidance of Brad and their shots became increasingly accurate.
We played a game called Save The Princess where as two teams (girls versus boys), we had to hit all of the colours in a certain order. White first (across the desert), followed by black (through the dark forest). Blue was next (sailing the sea), then red (to slay the dragon). Finally, the team had to finish on yellow to save the princess!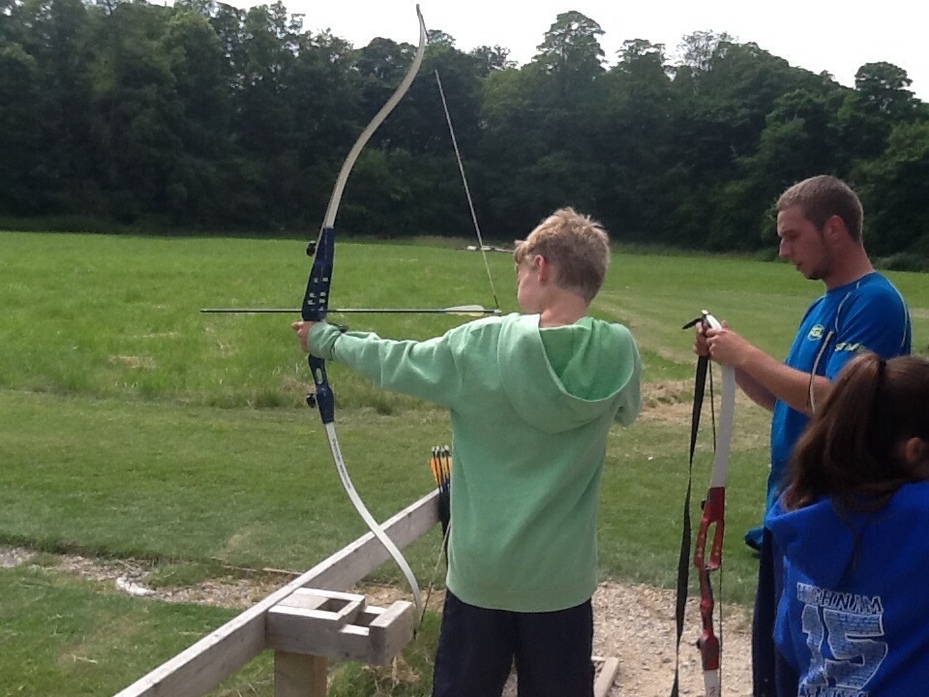 A close contest and with both teams requiring a yellow to win, the boys got extremely worried when Molly stepped up to shoot. Unfortunately, for the girls she narrowly missed yellow, landing on neighbouring red. Shortly afterwards, the boys succeeded in clinching the title with the winning shot being fired by a jubilant Will.
0 comments
No one commented yet.