Saying Goodbye to Nathan our Chef
Sadly, last Friday we had to say goodbye to our chef Nathan. We have been working with Nathan since for the last two years since we introduced hot meals at lunchtime. It was lovely to welcome some of our retired midday supervisors back into the academy to share our special time. We all gathered in the school hall to say goodbye and we'd like to thank Nathan for cooking us our tasty meals!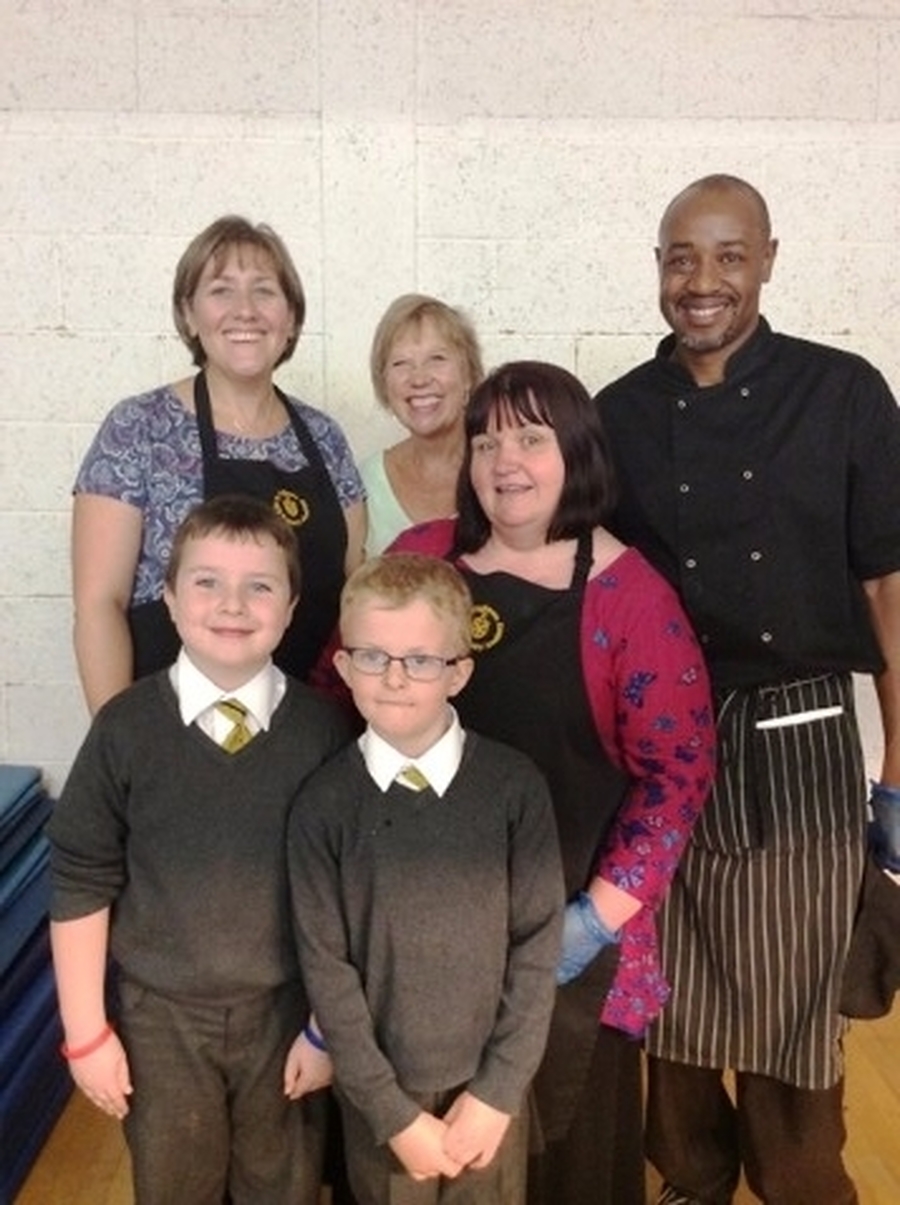 Joseph, Jack and a few of our Midday Supervisor Team with Nathan.