Operation Christmas Child
This year Highnam Academy will be supporting Operation Christmas Child organised by Samaritan's purse. Operation Christmas Child is the world's largest children's Christmas project, run by the Christian relief and development organisation Samaritan's Purse.
On Wednesday 22nd October Bob James, a local organiser, came into school to introduce the project to the children with the help of the Academy Council. If you have the opportunity please prepare a shoebox with your child and place it in the hall in front of their house. We will be collecting shoe boxes after half term up until Friday 21st November.
At the end of the month we will see which house (Maidenhall, Oakridge, Lassington or Wetheleigh) has won the House Shoebox Competition.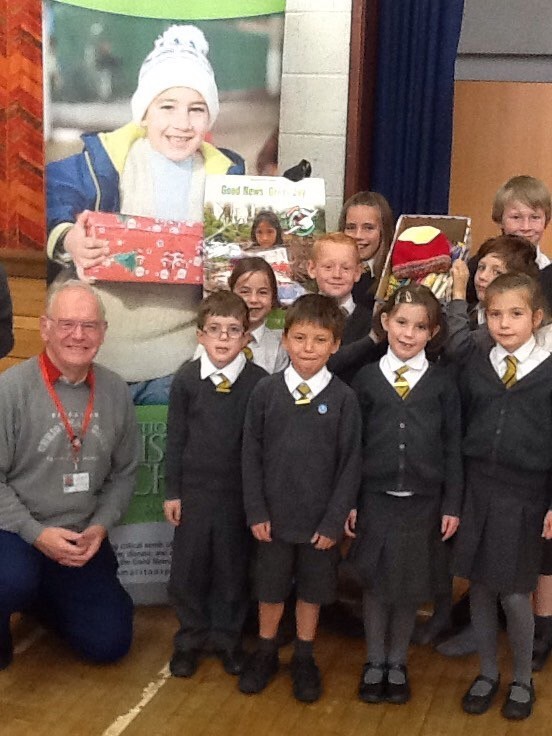 Some of the Academy Council member with Bob James