Opening of the Spirituality Garden
Today saw the official opening of the Spirituality Garden. We were delighted to welcome the Rev. Parfitt into the Academy to lead Collective Worship. A number of governors were also able to join the school community for the celebration. Over the past 18 months pupils and staff have been working together to plan and design the space between the main school building and Homelodge.
Rev. Parfitt began Collective Worship by focusing on some of the special features in the new garden including the animal pebbles created by the pupils in the Arts Week last year which reminded us about our responsibility to look after the animal kingdom.. The central water feature reminded us of the words of Jesus from John Ch 4:
"Those who drink the water that I will give them will never be thirsty again. The water that I will give them will become in them a spring which will provide them with life-giving water and give them eternal life."
Next we focused on a teaspoon - tsp and three types of prayers: prayers of thanks, sorry prayers and please prayers.
Following the singing 'Water of Life' we all proceeded to the garden where the Reverend prayed and after singing Kumbaya opened the garden.
We trust the pupils of Highnam Academy will benefit greatly from a space to reflect and rest for years to come.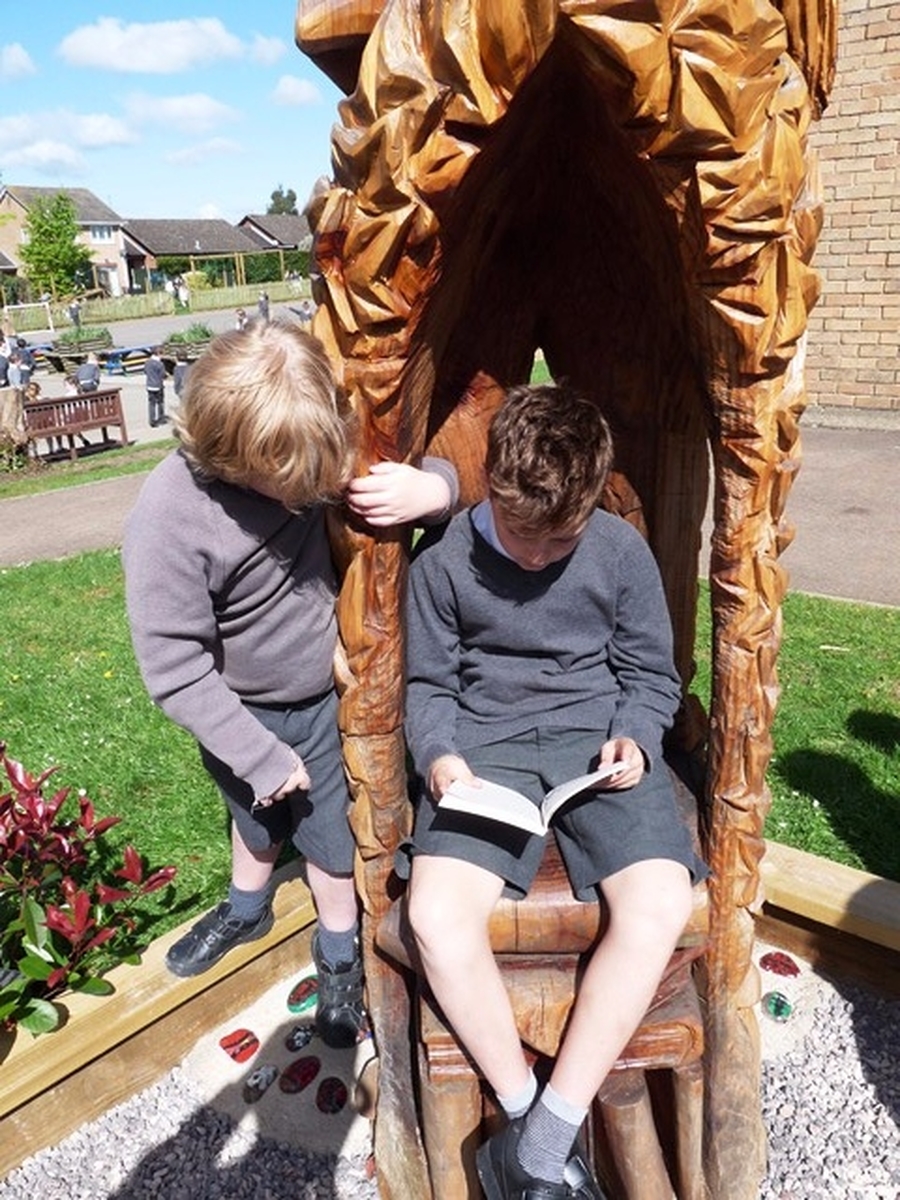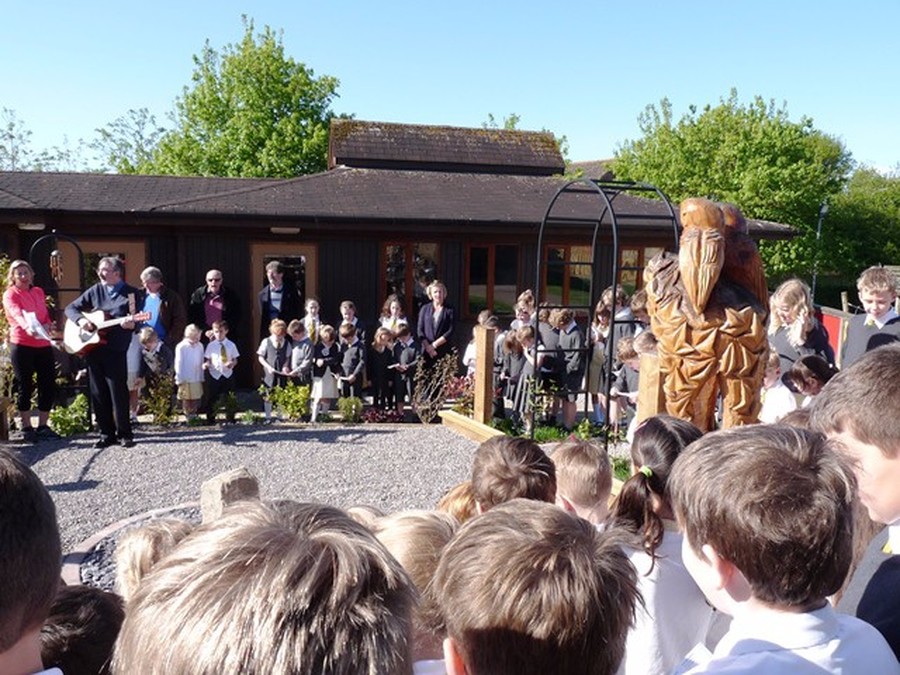 Pupils of Highnam C of E Primary Academy exploring the new Spirituality Garden