James Hook presents Sainsbury's Gold Mark
At Highnam Academy we are very proud of our sports provision. The recent government initiative, the PE and sport premium, is designed to help primary schools improve the quality of the PE and sport activities they offer their pupils. At Highnam they use this funding to ensure staff receive high quality PE professional development and their pupils receive a wide variety of sporting opportunities.
Last week we received the great news that we had been awarded the Sainsbury's Games GOLD mark and are the first school in the locality to receive this top accolade. To celebrate this award, Gloucester Rugby Superstar James Hook, came into the school to meet the pupils and present the certificate.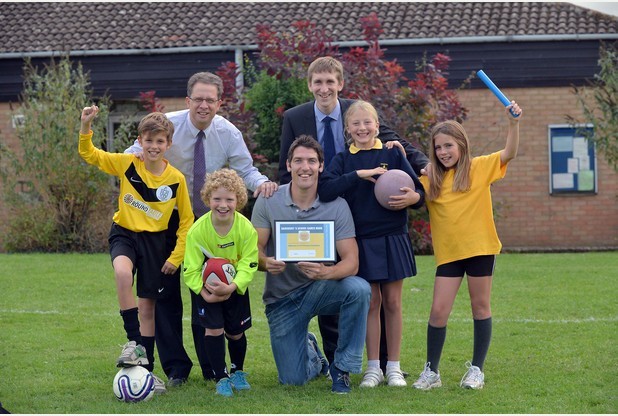 A big thank you to James Hook for coming into the Academy to present this award