Highnam Village Fun Day
On a cloudy afternoon the village of Highnam joined together at the Gambier Parry Hall and the cricket pitch to take part in the annual fun day. Highnam Academy had the honour of leading the opening parade for the third year and a big congratulations to the pupils selected to be part of the procession.
This year pupils from Highnam Academy performed a dance, maypole display. and Mr Tibbles entered his dog Alfie in the dog competition.
Here are some photos from the afternoon...
Thank you to Mrs House and Miss Read for organising the Maypole and Dance groups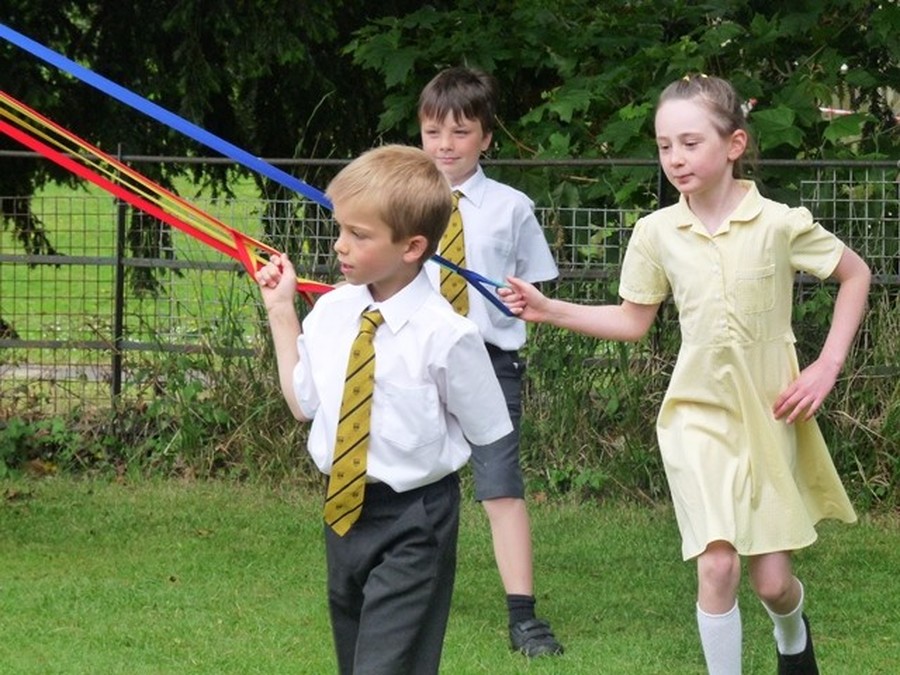 Our thanks to Bob Train for the photographs of the pupils receiving their medals and certificates.
The pupils that led the procession were selected by their teachers for displaying superb school values throughout this academic year. Well done everyone.