Girls' Win Gloucester Cup
After a nail-biting golden goal in extra time Highnam Academy celebrated a famous win at the Gloucester Small Schools' Knock Out Cup. Following an exciting semi-final penalties victory the team battled hard in a tense game against Longney School. In a game of few chances Highnam had the better of the early exchanges but couldn't quite get the ball in the back of the net.
The second half followed a similar pattern with some solid defending and creative build up play but once again the half ended in the same way. Mrs Townsend provided the team with some invaluable coaching instructions ready for the golden goal extra-time.
As the match headed towards half time Sienna had a shot from the edge of the area which hit a defender's hand and a free kick was awarded. Sienna then took the free kick and the ball flew into the roof of the net. The girls' all celebrated together - what a match.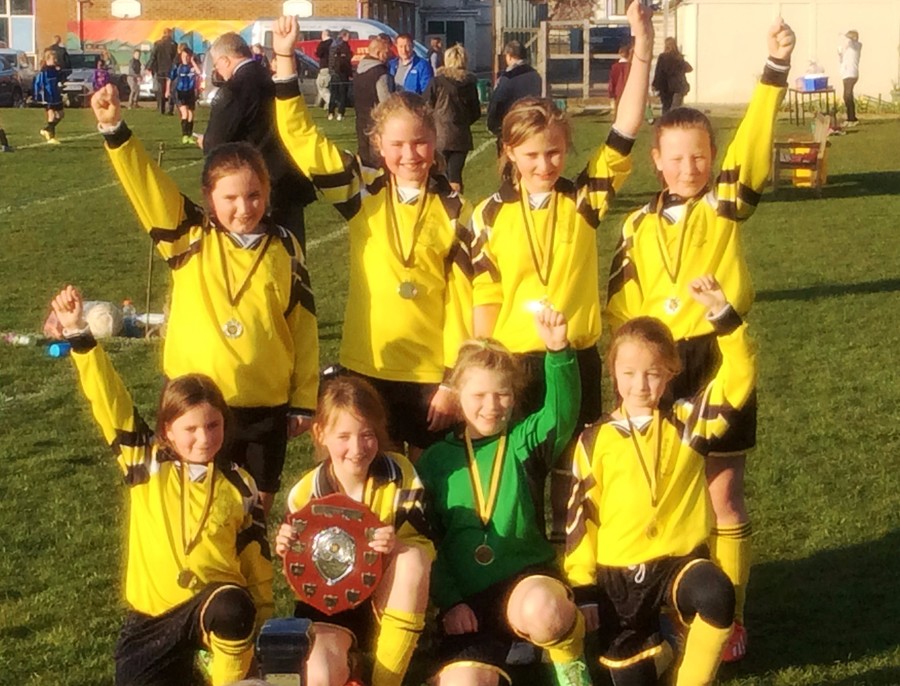 The team celebrating a famous victory