Collective Worship takes place each day in the school hall.
Monday

Whole School Worship

Hall – 10:10am

Mr Dean

Tuesday

Key Stage Worship

Hall – 10:10am

Class teachers

on rota basis

Wednesday

Whole School Worship

Hall – 10:10am

Miss Coldrick

Thursday

Whole School Worship

Hall – 9am

Church Visitors

Friday

Whole School Worship

Hall – 9am

Individual Classes

Staff
Class Worship on a Friday can reflect any work from class topics in Religious Education or other subjects.
There is an opportunity to celebrate children's achievements and experiences on these occasions.
Church Led Collective Worship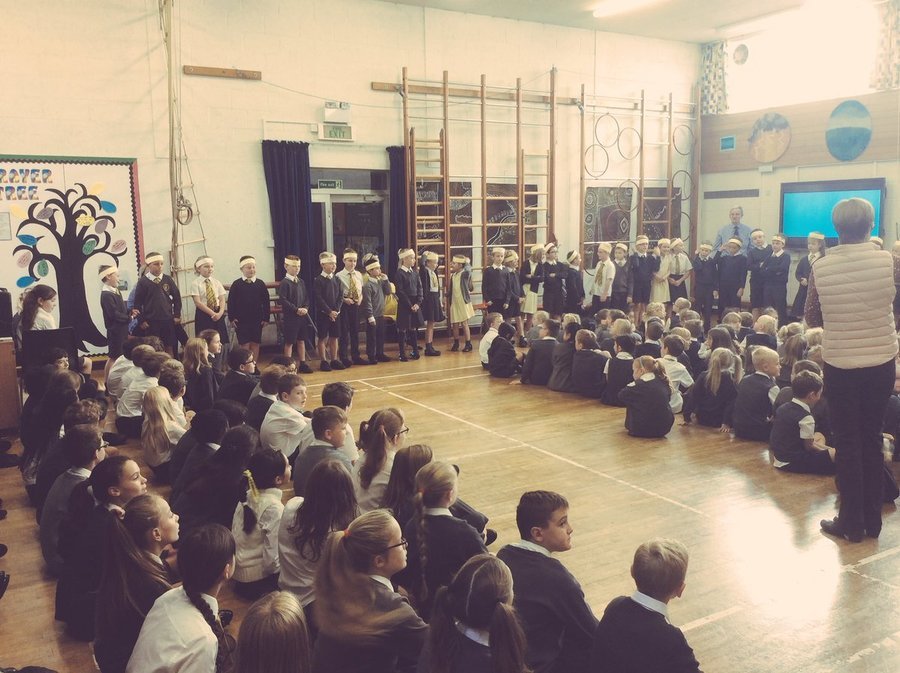 Every Thursday we look forward to welcoming a team of local volunteers to lead our Collective Worship time. During the past few years we have studied together: The Lord's Prayer, the miracles and parables of Jesus, the ancestry of Jesus and used the Life Savers Collective Worship material to support our understanding of money and how to use it responsibly.
A big thank you to all the team for their preparation and commitment to our Collective Worships.
Pupil Led Collective Worship
Pupils will often lead part or all of our Collective Worship times. The Worship Council lead special acts of worship during the year such as our Harvest, Christmas and Easter services. We also invite parents to join with us for some Friday Collective Worship times where they will share their learning from a topic or reflect on a value or theme.